PROMOS – A mobility program for undergraduate, postgraduate and PhD students
Our office hours
Tuesday 9:30 - 12:30 (Face-to-face consultation in the Student Service Centre and online via WebEx)
Thursday 9:30 - 12:30 (Face-to-face consultation in the Student Service Centre and online via WebEx)
Virtual office hours
PROMOS office hours can also be held virtually. If you would like to meet via WebEx, please make an appointment with us in advance. During the open consultation hours, you dial into our "meeting room" on WebEx. During the talks, these are blocked for other participants. So you may have to be admitted to the meeting first. We try to keep the talks as short as possible to avoid long waiting times.

Consultation also takes place as usual by email and telephone:
Email: promos@campus.fu-berlin.de 
Phone: +4930 838 64806
---
PROMOS funds studies, research, internships, language and academic courses and group travels abroad. Students who organize their projects abroad independently, can apply for funding. Doctoral candidates can be funded in the categories language course, academic course and as participants in group travels. Thus, PROMOS offers a chance to spend a period of time abroad to those, whose project or destination does not fit into any of the structured programs offered by the DAAD or Erasmus+. In addition to grants awarded to individuals, PROMOS also finances group travels (such as course excursions or travels for competitions). Our flyer offers useful insights and information about the program.
The scholarships are awarded by the Freie Universität Berlin and include a selection process. Applying to the program via the DAAD is not possible and there is no legal claim to the grant.
Please note that language testing (which is needed for a language certificate) often takes place before the application phase. Please see more information on language tests on the website of FU Berlin's Language Center regarding language tests.
Further Information about the PROMOS Program
3. Selection Criteria and Process
---
Information session

Please see the presentation from the PROMOS info event in April 2022 (will be updated soon). 
---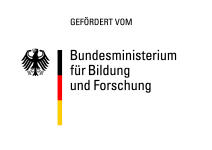 Funded by the DAAD with funds from the Federal Ministry of Education and Research (BMBF).