FU-BEST receives award from the German government
News from Nov 24, 2020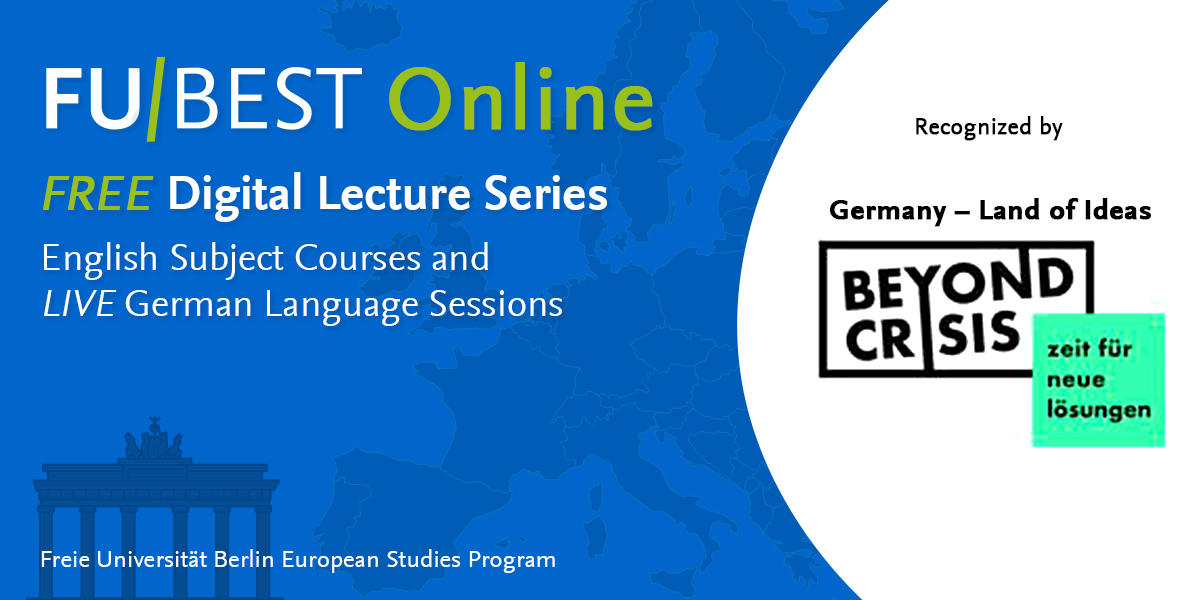 We are very proud to inform you that our Digital Lecture Series was recognized by the initiative "Germany: Land of Ideas - Beyond Crisis". The "Beyond Crisis" initiative was launched by the German federal government and German industry to encourage new projects to show ways out of the current crisis and to design a future worth striving for.
Our free Digital Lecture Series consists of 12 subjects course lectures in English as well as three live German sessions online. The full program of our digital lecture series, complete with session descriptions, recordings, and instructors' CV is still available here.
For the full press release of Freie Universiät Berlin, please see here.