Organizing your Studies at Freie Universität Berlin
There are numerous legal and administrative issues to consider when studying at Freie Universität.
Important information has been compiled on these pages to assist you.
Have you been admitted to a restricted-admission program or would you like to enroll in an open-admission program? Or are you already enrolled and would like to change something about your student status?
The Student Records and Registration Office is there to help you with all issues relating to enrollment, re-registration, leave of absence, withdrawal from university and many more.
If you are already enrolled, we have practical advice for you starting in your studies.
The offices of examination and academic affairs deal with your questions concerning credit points and examinations. Every study program is based on guidelines, statutes and regulations.

Important dates and deadlines are listed in the Academic Calendar.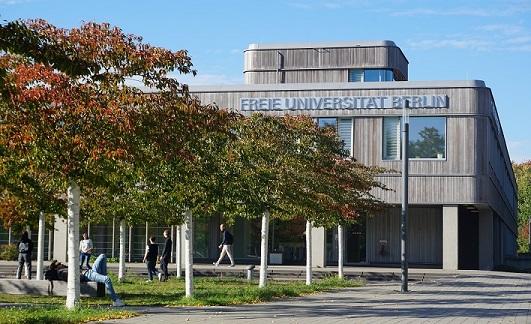 Info-Service Studium
First point of contact for information about studying