Gardening @ partner universities
Check out how the UAS partner universities are greening their campuses!
News from Sep 12, 2016
Greening the campus and engaging students in urban gardening projects has become a popular measure to promote sustainability. University gardens and green spaces not only embellish campuses, they also contribute to preservation of biodiversity, add to the well-being of the university community and raise awareness of sustainability questions.
We have compiled a few impressions of gardening projects at UAS partner universities.
Hebrew University of Jerusalem

The Mount Scopus Botanical Garden - Image Credit: The Hebrew University of Jerusalem
HUJI's Mount Scopus Campus is also called "The Green Campus" – with great justice! The Mount Scopus Campus has not only been declared as eco-friendly, but also includes the ancient university-based botanical garden. The Garden covers over 6 acres and houses more than 950 plant species, representing over 40% of the wild plant species in Israel.
Here you can find out more about the Mount Scopus Botanical Garden.
Freie Universität Berlin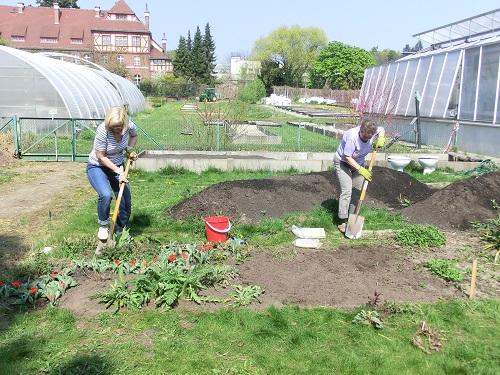 FUB's UniGarden - Image Credit: Sustain it!

The campus is located in a very green neighborhood, featuring many meadows, green corners and courtyards. The Botanical Garden is situated a few walking minutes from campus. Several years ago the sustainability initiative "SUSTAIN IT!" in cooperation with employees from Freie Universität Berlin founded FUB's UniGarden. This garden project covers about 500 m2 of Berlin's Botanical Garden and is cultivated according to the sustainable principle of permaculture. The project is open to students and employees from all institutes and thereby provides a place for interdisciplinary exchange.
Here you can find out more about FUB's UniGarden.
Peking University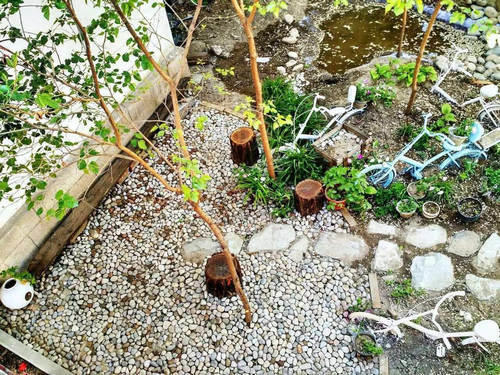 PKU's DIY eco-garden - Image Credit: Peking University

A rather young university garden but not less successful has been created earlier this year by PKU's master students from College of Architecture and Landscape Agriculture. Without any machines or financial support, the students took up the challenge of re-fertilizing a piece of almost deserted soil and turned it into an eco-garden. Now the garden not only serves as a place for student-initiated activities and outdoor movie nights but also as an outdoor classroom for some plant-related classes.
Here you can find out more about PKU's eco-garden.
University of British Columbia

Harold & Frances Holt Physic Garden - Image Credit: UBC Botanical Garden
UBC Farm - Image Credit: UBC Farm

On UBC Campus you can not only find a university-based Botanical garden but also a university farm including the Centre for Sustainable Food Systems. On an area of 24 ha, the UBC Farm is growing over 200 varieties of fruits, vegetables and herbs. Curricular activities, community service learning and immersive internships make it possible for more than 3.000 students to get in touch with the UBC Farm. The UBC Botanical Garden offers guided tours for new students and further provides lots of learning spaces and facilities within the garden.
Here you can find out more about the UBC Botanical Garden and the UBC Farm.