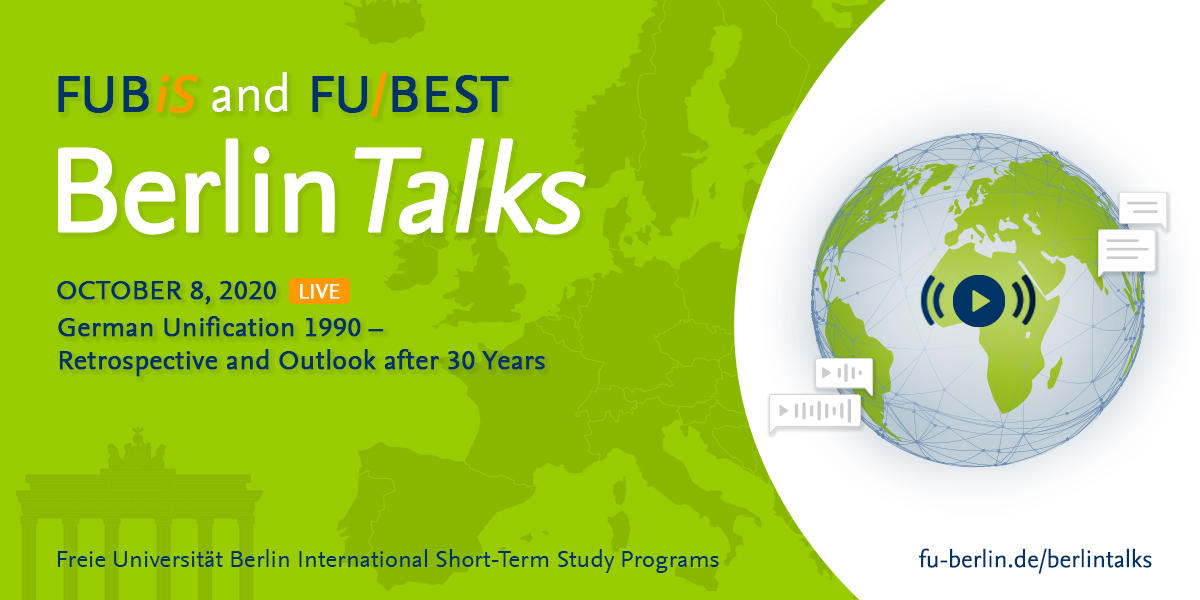 FU-BEST and its sister program FUBiS (International Summer and Winter University) present the first online live "Berlin Talk" on October 8 entitled "German Unification 1990 – Retrospective and Outlook after 30 Years".
On the occasion of the 30th anniversary of German reunification, four experts will discuss its cultural, political, social, and international dimensions, offering a retrospective as well as an outlook. The discussion will take place in English; an opportunity for chat participation is offered to the online audience in the live-stream broadcast.
We look forward to welcoming you to the very first Berlin Talks event! Join us and share the link with your network.
All you need to know to join:
Further information on this and all future Berlin Talks on: www.fu-berlin.de/berlintalks