Student Village
Student Village ("Studentendorf Schlachtensee") offers private rooms with a shared bathroom/kitchen/communal area. Residents thus live in a kind of communal cluster of up to 6 students (mixed-gender), not all of whom are necessarily FU-BEST participants. Studentendorf is located in the southwest of Berlin in the leafy green district of Zehlendorf. This housing option is subject to availability and is not owned by Freie Universität Berlin.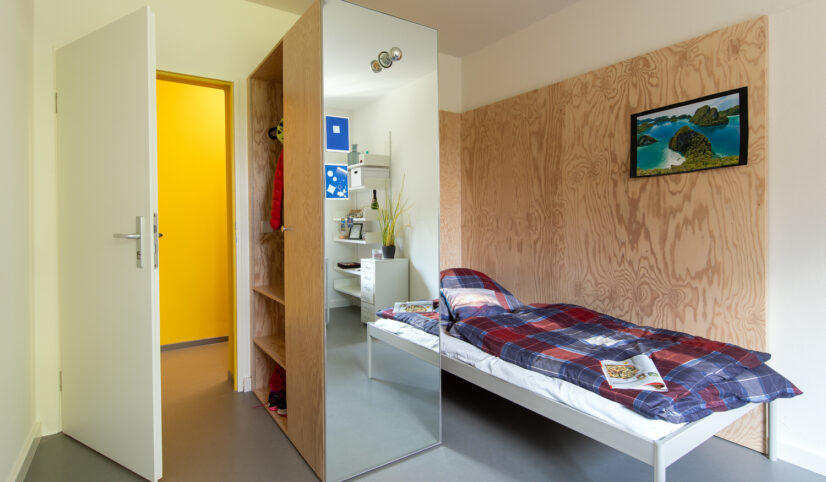 Multiple grocery stores, restaurants, and bakeries, as well as doctors' offices are located in immediate walking distance. The center of the district of Steglitz is about 30 minutes away (by public transportation) and offers restaurants and cafés, shopping malls, and a movie theater; from Steglitz it's another 15 minutes by metro to the center of the city. Nearby lakes Schlachtensee and Wannsee offer many opportunities for leisure activities. The commute to campus takes about 50 minutes.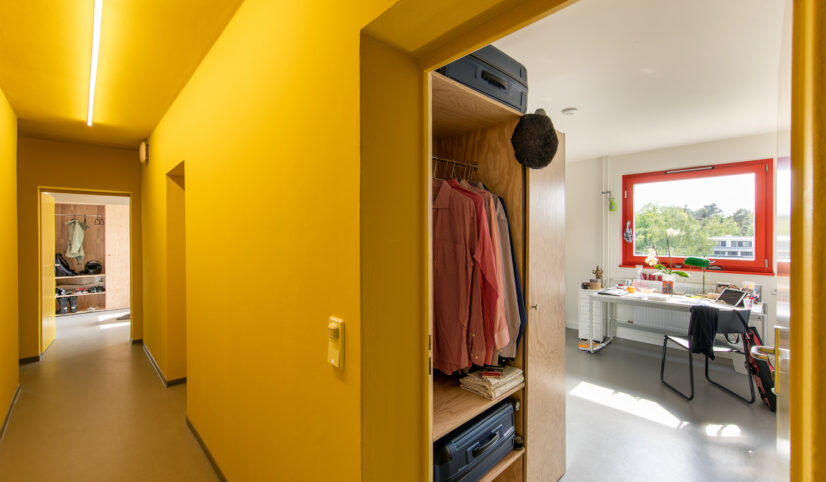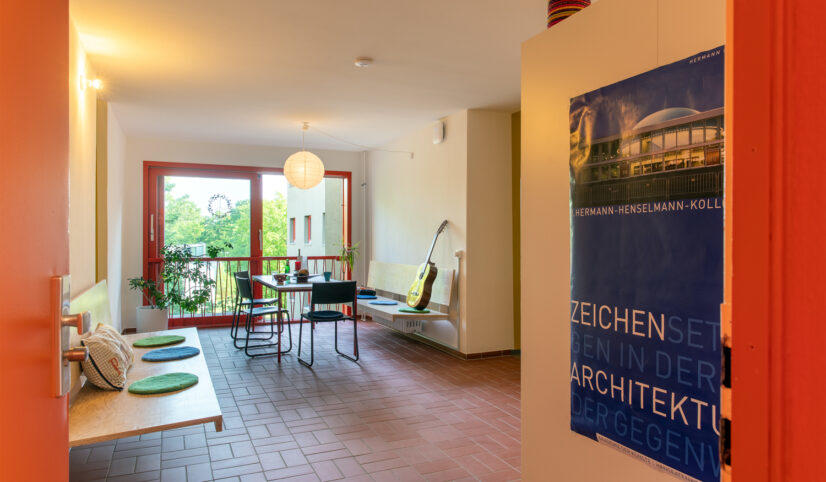 Utilities and Equipment:
Furnished private room (10-13 m² in size) with a bed, desk and chair, bookshelf, closet
Shared bathrooms and kitchen on each floor
Duvet, cushions and bedding are provided (no towels!)
Free WiFi is provided by eduroam (account will be provided upon checking into the program)
Communal room
Contactless credit card and smartphone app operated washing machines on-site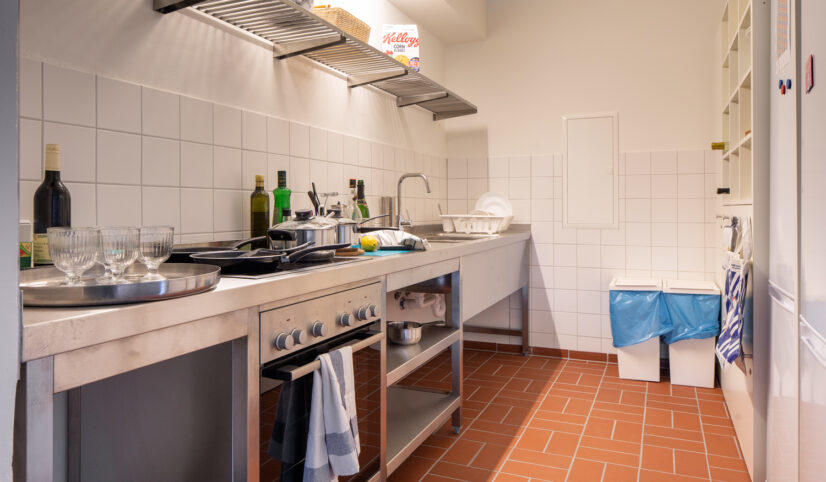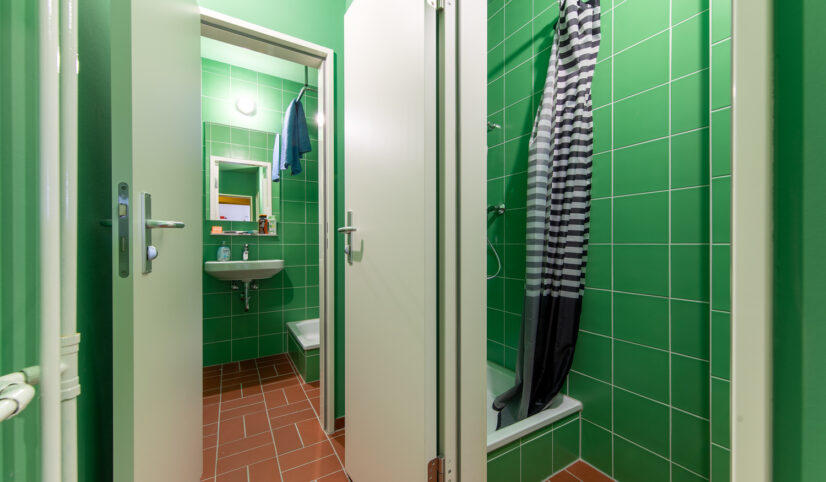 All photos © Michael Setzpfandt
 Surrounding Area (district: Zehlendorf):
Relaxed residential area
Multiple grocery stores in close vicinity
Bus stops across the street



Address: Wasgenstr. 75, 14129 Berlin
Participants opting for Student Village housing are required to submit credit card information as security deposit.
Studentendorf Schlachtensee is a strictly smoke and pet free zone.