COSIMENA Summer School in collaboration with Freie Universität Berlin
Sep 11, 2018
Freie Universität Berlin collaborated this year with the DAAD Egypt COSIMENA Program to organize the summer school, titled "Modelling Climate Change from a Multidisciplinary Perspective: How can we achieve climate resilience, sustainable mobility, and tourism in the MENA region?"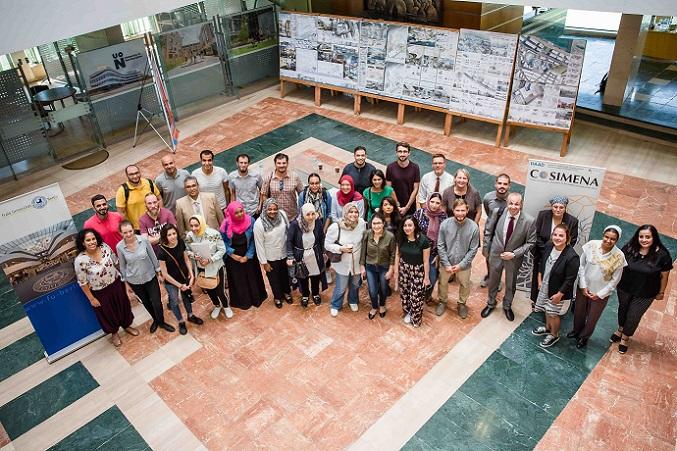 (Photocredit: DAAD/ Michael Asaad)
The summer school was held between 9th – 14th September 2018 in Alexandria at the main campus of the Arab Academy of Science and Technology, included 25 postgraduate students from 8 different countries from the MENA region and Germany and aimed at training them to become critical experts on achieving climate resilience and adaptation through scientific innovation.
Prof. Dr. Sahar Sodoudi, Professor in Urban Climate at the Institute of Meteorology of Freie Universität Berlin had the leading role in designing the program of the one-week summer school and in putting up the team of experts that contributed along with the DAAD COSIMENA team to the success of the program. The goal of the program was to find out how to contribute to climate change adaptation and achieve sustainable mobility and tourism under global warming in the MENA region.  Over the course of 5 days the participants and experts discussed various topics such as sustainable destination management, sustainable urban mobility, modelling of human thermal comfort indices and many more. One of the highlights of the summer school was the day the participants were divided into 3 groups to explore the different mobility options in Alexandria, by trying to move around by public transportation, on foot or by bycicle.
The summer school was funded and organized within the framework of the DAAD COSIMENA project (Clusters of Scientific Innovation in the Middle East and North Africa) which builds on existing partnerships and aims to expand and increase the visibility of networks between researchers and scientists in Germany and the MENA region. The focus of the COSIMENA activities lay primarily on the fields of water, health, urbanism, energy and economy with 2 further clusters being added this year which are cultural heritage and agriculture.
See the photo gallery here