Knut Reinert Appointed Max Planck Fellow
Professor of Bioinformatics at Freie Universität Will Also Head Research Group at Max Planck Institute for Molecular Genetics
№ 112/2014 from Apr 08, 2014
Knut Reinert, a professor at the Institute of Mathematics and Computer Science at Freie Universität Berlin, has been appointed a Max Planck Fellow at the Max Planck Institute for Molecular Genetics (MPIMG), effective as of July 1, 2014. This gives him an opportunity to conduct research independently for five years as the head of a Max Planck Research Group at the Max Planck Institute for Molecular Genetics in Berlin. The Max Planck Society appoints exceptionally successful university professors as research fellows to more firmly establish cooperation between its institutes and universities and to create new opportunities for science and research.
Knut Reinert, born in 1968, studied computer science from 1989 to 1994 at Saarland University and the Max Planck Institute for Informatics in Saarbrücken. After earning his doctorate in 1999 in the Saarland, he spent the following three years working as a postdoc in Dr. Gene Myers group at Celera Genomics in Rockville, MD (USA). Since 2002 he has been a professor of computer science at Freie Universität Berlin, where he heads the Algorithmic Bioinformatics group.
In his research Reinert focuses on developing novel algorithms and data structures in the analysis of biomedical mass data. Special emphasis is placed on the development of mathematical models for analyzing large genomic sequences and the development of algorithms for the analysis of data derived from mass spectrometry experiments. One example is an algorithm used to determine the different behavior of proteins in normal and diseased samples.
For many years Reinert has been working closely with the Department of Bioinformatics at MPIMG. As part of large sequencing projects, huge amounts of data are produced at MPIMG, and to some extent, they are evaluated using algorithms developed by Reinert and his team. The two institutions also work closely together in educating students, and Reinert is co-director of the Internatio­nal Max Planck Research School for Computational Biology and Scientific Computing (IMPRS-CBSC), a joint graduate program of MPIMG and Freie Universität.
Further Information
Prof. Dr.-Ing. Knut Reinert, Group Leader, Algorithmic Bioinformatics, Freie Universität Berlin, Tel.: +49 03 838-75222, Email: knut.reinert@fu-berlin.de
Press Photo
The following press photo is available for representatives of the media to download and use in the context of the press release. There is no charge provided ©privat is given as credit.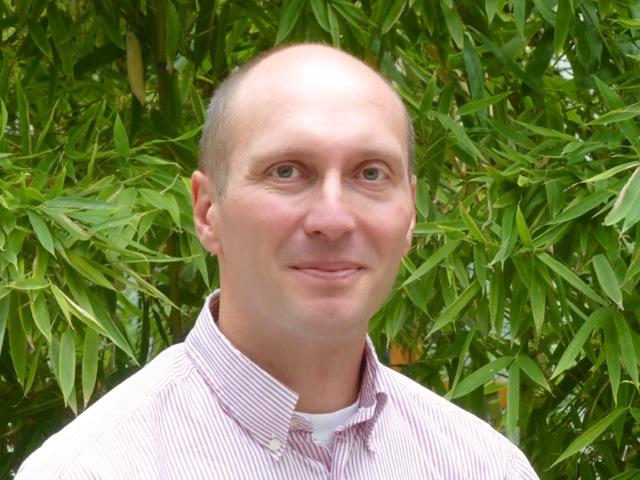 Prof. Dr. Knut Reinert, Algorithmic Bioinformatics Group, Institute of Computer Science, Freie Universität Berlin