The European Congress of Mathematics is being held for the 7th time, but for the first time in Berlin. The main host is Technische Universität Berlin, but many scientists at Freie Universität are also involved in organizing it. About 700 scientists from almost all the European countries are expected to attend.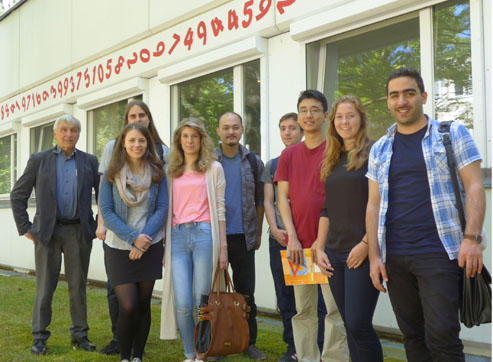 Caption: Ehrhard Behrends (at left) and his team in front of the Pi Building on Arnimalle 6.
The picture may be used free of charge within the context of the press release and provided that due credit is given to "Prof. Dr. Ehrhard Behrends."