Meet the new director of the FU Berlin Cairo Liaison office
A word of greeting from Ms. Hoda El-Mahgoub, the new director of the Liaison Office Cairo.
News from Apr 23, 2018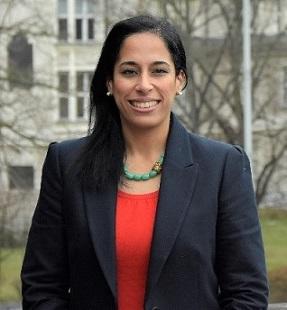 Dear Students, Alumni, Partners and Freie Universität Berlin-Fans, It gives me great pleasure to have assumed since the beginning of this year my new role as Director of the Freie Universität Berlin Cairo Liaison office, the office which has been running successfully since 2010 and that was able to connect all of you with the excellent study and research opportunities that the Freie Universität offers for now 70 years in Berlin.
With a childhood in Germany, having completed my Abitur in the German School in Cairo and being a graduate of the Faculty of Pharmacy, Cairo University it is institutions like the Freie Universität, that truly believe in the internationality of networks, where I feel the most comfortable in. Furthermore, and due to my working history at the German-Arab Chamber of Industry and Commerce where I was in close contact with German and Egyptian companies and institutions it is quite enriching to be now in the position of building bridges between the German and Egyptian Academia and Research World. With this new role I strongly believe that I can have an indirect impact on individuals, whether it is through a consultation for students that are interested to study at the FU or through facilitating matters for potential research collaborations between German and Egyptian researchers.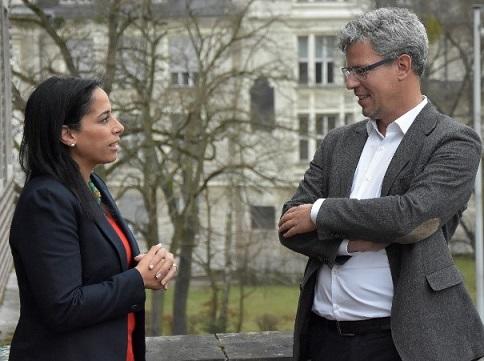 I consider myself to be lucky having taken over this office after my predecessor, Dr. Florian Kohstall, who has succeeded in making this office very well known within the relevant communities not only in Egypt but also in the region. He certainly made my job a bit easier and I am happy that I will continue working with him while he is back in Berlin overseeing the work of this office in Egypt.
Special thanks also to Ms. Eman El Mokadem who has been side by side to Florian and who contributed to the success of this office over the past years and who also helped me transition into this office.
Finally, I am looking forward bringing this office back to life through my presence here in Egypt and I look forward to giving the best possible support in opening new research channels between Egyptian research institutions and the Freie Universität Berlin.
Hoda El-Mahgoub