Judith Pollmann
(Universiteit Leiden)
Acts of Oblivion. The Virtues of Forgetting in Early Modern Europe
In a famous 1946 speech Winston Churchill suggested that the best way for Europe to cope with the bitter legacies of WWII was through a 'blessed act of oblivion'. While in these memory-conscious days it is hard to imagine a politician in the West to council forgetting, until well into the nineteenth century it was quite common for civil wars to end with an agreement between warring sides to 'forget' about the past. But what did peacemakers mean by that? Did such a policy for amnesia ever work? Exploring the aims and practice of oblivion in sixteenth- and seventeenth-century Europe, this lecture will examine under what conditions oblivion could function as a viable strategy for peacekeeping, and ask why, as a political solution, it was eventually superseded.
Judith Pollmann is professor of early modern Dutch history at Leiden University. She has published widely on the social and cultural history of the Reformation, and is especially interested in the experience of change in early modern societies. From 2008 she has been directing a VICI research project funded by the Netherlands Organization for Scientific Research (NWO) that is entitled Tales of the Revolt. Memory, oblivion and identity in the Low Countries, 1566-1700.
Vortrag in englischer Sprache.
In Zusammenarbeit mit: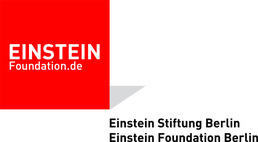 Zeit & Ort
07.11.2013 | 18:00 c.t.
Freie Universität Berlin, Seminarzentrum, Raum L 115, Habelschwerdter Allee 45, 14195 Berlin-Dahlem