In cooperation with the Center for Global History
organized by Vikram Visana (University of Huddersfield)
From Plato to Zizek, the study of intellectual history is overwhelmingly confined to the on-going conversation within the Western canon. This narrative is arbitrary if not wilfully exclusionary. No region of the world has been so totally marginalized from this history as much as Africa. The aim of this conference, therefore, is to adopt an Afrocentric approach to intellectual history. In so doing, we will insert Africa into the existing history of the global intellectual tradition and challenge the ways intellectual history is conventionally done.
The conference aims to address questions such as: Is there an intellectual history for Africa? How do we reconstruct the African canon? Can Western knowledge be 'Afrocentric'? Do we need to move beyond textual analysis? Did indigenous knowledge systems transcend the local?
Keynote Lecture:
Emma Hunter (University of Edinburgh): Writing "Vernacular" Histories of Political Thought in Africa
The program is available here.
For registration, please contact Vikram Visana: AfricaGIH@gmail.com
In cooperation with: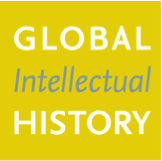 Zeit & Ort
25.11.2018 | 08:30
Freie Universität Berlin
Friedrich-Meinecke-Institut
Raum A 336
Koserstraße 20
14195 Berlin