FRANÇAIS: Ses deux derniers ouvrages parus sont L'universalisme ou le pari de la raison (2013), et Comment le langage est venu à l'homme ? (publié en janvier 2014 et co-signé du linguiste Jean-Marie Hombert). Gérard Lenclud y poursuit une réflexion épistémologique de part et d'autre d'une frontière dont il réinterroge les fondations : l'anthropologie d'aujourd'hui, sous ses multiples formes, appartient-elle toujours aux seules sciences sociales ? Dans quelle mesure le récent développement des sciences cognitives bouleverse-t-il ces dernières ? Et si le langage, la psychologie, ou encore la culture ne faisaient plus l'objet de méthodologies qui, au mieux, s'ignorent, mais étaient appréhendés comme les nœuds d'un projet scientifique à reformuler ?
En tentant de répondre à ces questions, Gérard Lenclud nous engage à un nécessaire débat sur la production des savoirs et, en définitive, sur la nature humaine et sur les cadres d'analyse qui permettent de saisir celle-ci, de la décrire et de la comprendre.
DEUTSCH: Mit seinen beiden neuesten Veröffentlichungen L'universalisme ou le pari de la raison (2013) und Comment le langage est venu à l'homme? (veröffentlicht im Januar 2014, zusammen mit Jean-Marie Hombert) geht Gérard Lenclud einer erkenntnistheoretischen Reflexion über zwei Seiten einer Grenze nach, deren Ursprünge er hinterfragt. Gehört die heutige Anthropologie mit ihren vielfältigen Formen noch immer nur ausschließlich zu den Sozialwissenschaften? In welchem Maße werden letztere durch die jüngste Entwicklung der kognitiven Wissenschaften erschüttert? Und was wäre, wenn Sprache, Psychologie und Kultur nicht mehr Gegenstände von Methodologien wären, die einander bestenfalls ignorierten? Vielleicht lassen sie sich vielmehr als Knotenpunkte eines neu zu formulierenden wissenschaftlichen Projekts erfassen?
Mit seinem Versuch, diese Fragen zu beantworten, verwickelt uns Gérard Lenclud in eine notwendige Debatte über die Erzeugung von Wissen und die menschliche Natur selbst. Schließlich befasst er sich auch mit dem Analyserahmen, der es erlaubt, diese zu erfassen, zu beschreiben und zu verstehen
The event will be held in French with simultaneous translation into German. A small reception will follow.
Due to limited seating, we kindly ask you to RSVP by October 13, 2014 via e-mail to: admin@dhc.fu-berlin.de.
In cooperation with: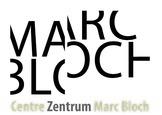 .
Oct 15, 2014 | 06:00 PM c.t.
Freie Universität Berlin, "Rostlaube", Raum KL 32/123, Habelschwerdter Allee 45, 14195 Berlin-Dahlem