How to reach us
From Brussels International Airport: Airport bus lines 12 or 21 go to Luxembourg, which is the final stop of both lines (Gare du Luxembourg). Take Rue d'Idalie/Idaliestraat into the direction of travel and walk until the intersection with Rue du Trône/Troonstraat. The Brussels Office of Freie Universität Berlin is located in the large building on the right (No.98).
Bus lines near office: bus stop Idalie: 34, 38, 80, 95
Underground station: Trône/Troon: M2, M6: Take Rue du Trône (Troonstraat) and walk up until No.98. The building is on the right hand side of the street.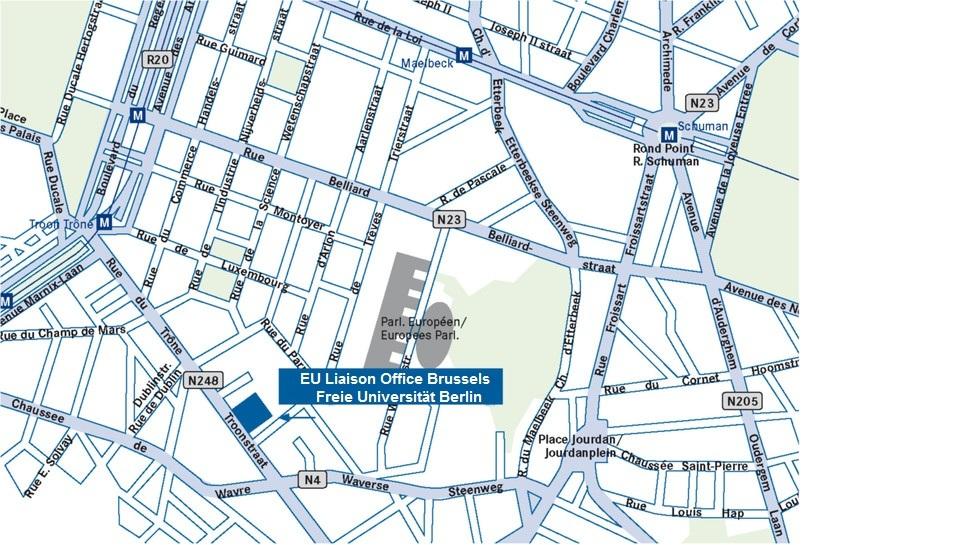 Map: Courtesy of Helmholtz Association