On 19 August 2009, several bombs exploded in Baghdad close to government buildings, killing at least 95 people and wounding more than 500. The most powerful blast hit the Iraqi Foreign Ministry. Among the 50 dead are diplomats, ministry workers, journalists and security personnel.
We are very sad that our friends Shatha al-Ubaidi, Samah al-Shuaib, and Abdulrahman al-Qaisi lost their lives on that day. They came to Berlin in 2007 and 2008 to take part in the Executive Seminar for Diplomats from Iraq at the German Foreign Office. In the course of the Seminar, they participated in our Model United Nations Programme together with students from different faculties.
We will keep you in our hearts forever.
On behalf of all the students and Freie Universität Berlin
Peggy Wittke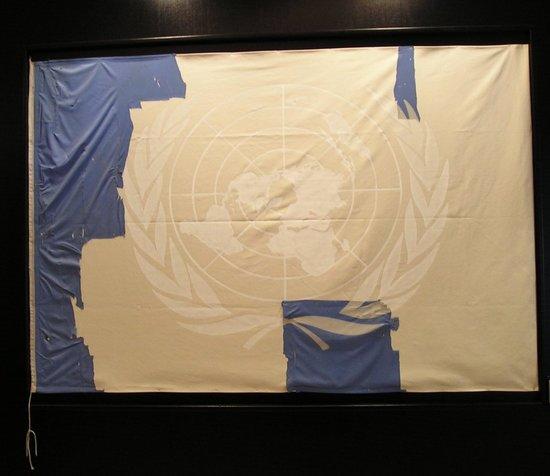 These are the remains of the United Nations Flag, which were recovered after the bomb attack on UN Headquarters in Baghdad taking 22 lives on 19 August 2003.