Prof. Dr. Raúl Rojas, Institute of Computer Science, Freie Universität Berlin,
Tel. in Mexico: +52 55 25 27 95 67, Email: rojas@inf.fu-berlin.de 
Internet
Website of the AutoNOMOS Labs Project: www.autonomos.inf.fu-berlin.de 
Press Photos and Captions
You may download the images here: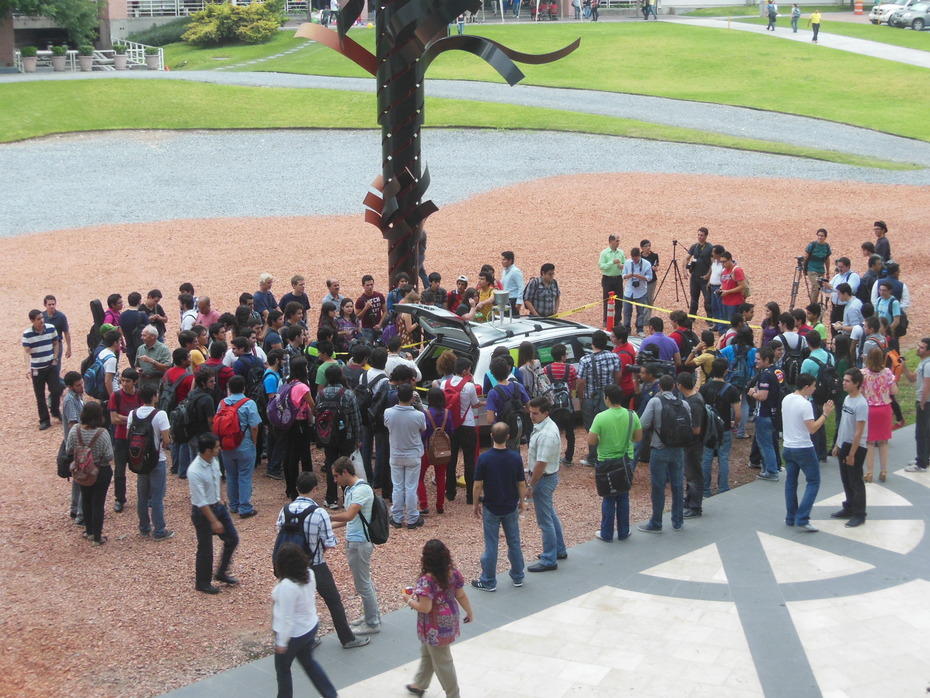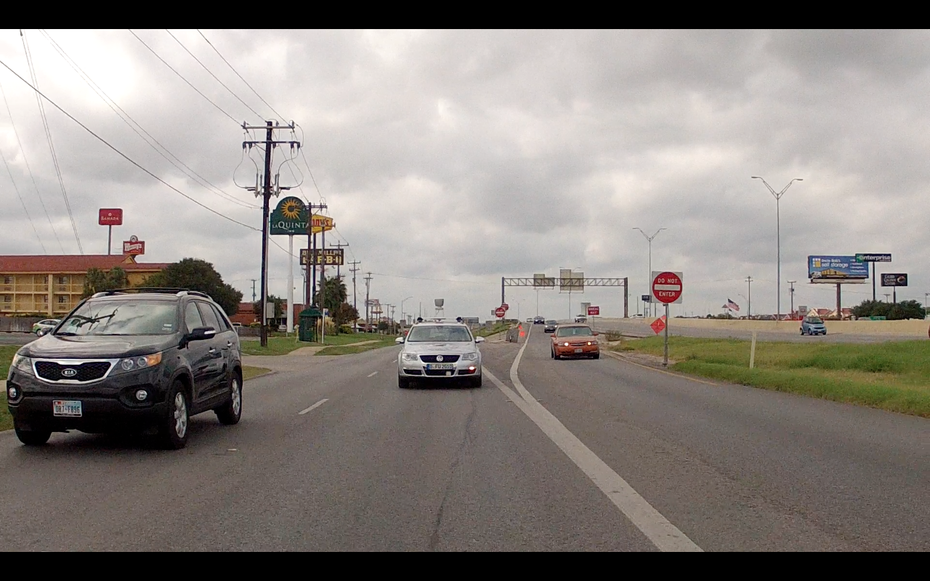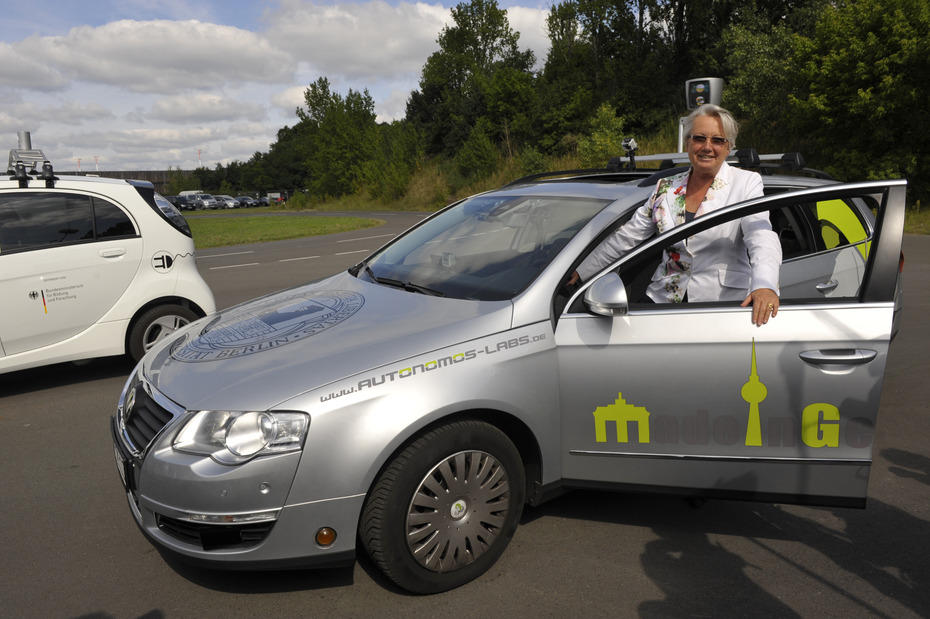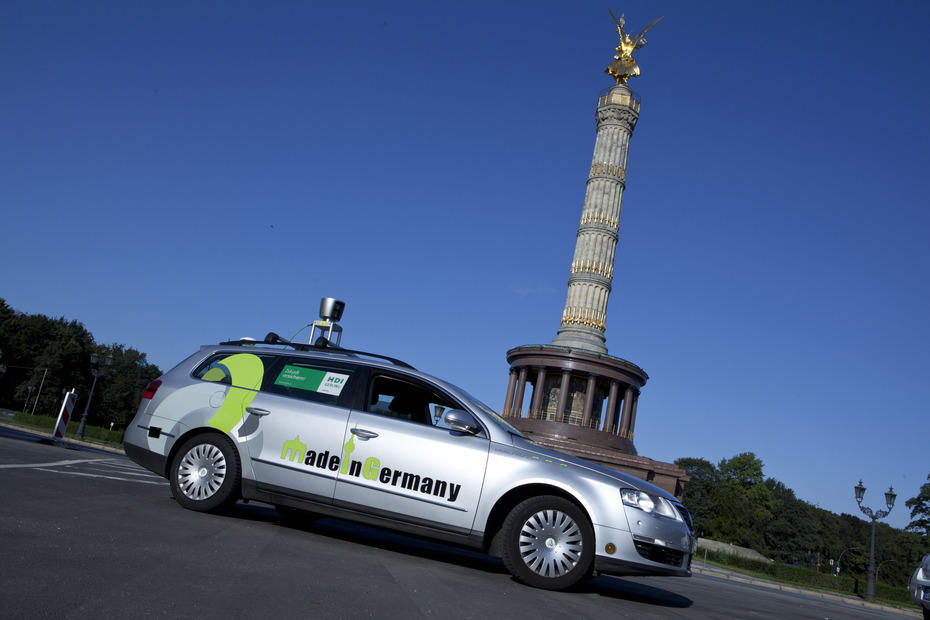 Photo credits: © Freie Universität Berlin
Caption 1: Students from the Instituto Politecnico Nacional (IPN) in Mexico City inspect "MadeInGermany." IPN is one of numerous stops in Mexico and the United States where the autonomous car from Freie Universität Berlin is being presented.
Caption 2: On the highways in and around San Antonio, Texas, "MadeInGermany" (silver VW in the middle) handled the traffic problems without any problems.
Caption 3: Prominent passenger: This summer the German Federal Minister of Education and Research Annette Schavan rode along in the autonomous car "MadeInGermany."
Caption 4: The autonomous car drives with the help of sensors. It even detects traffic lights. This picture shows the vehicle during a test drive in the center of Berlin.